Feliks Culpa is thrilled to be exhibiting "Quintet for the End Of Time" at BME: the UK's Museum of Popular Music in Liverpool's Cunard House from Wednesday 12th February.
The exhibition features 24 canvases capturing one celluloid second in the life of rock musician Jimi Hendrix.
This show will feature as part of the celebrations around the 50th anniversary year of Hendrix's death.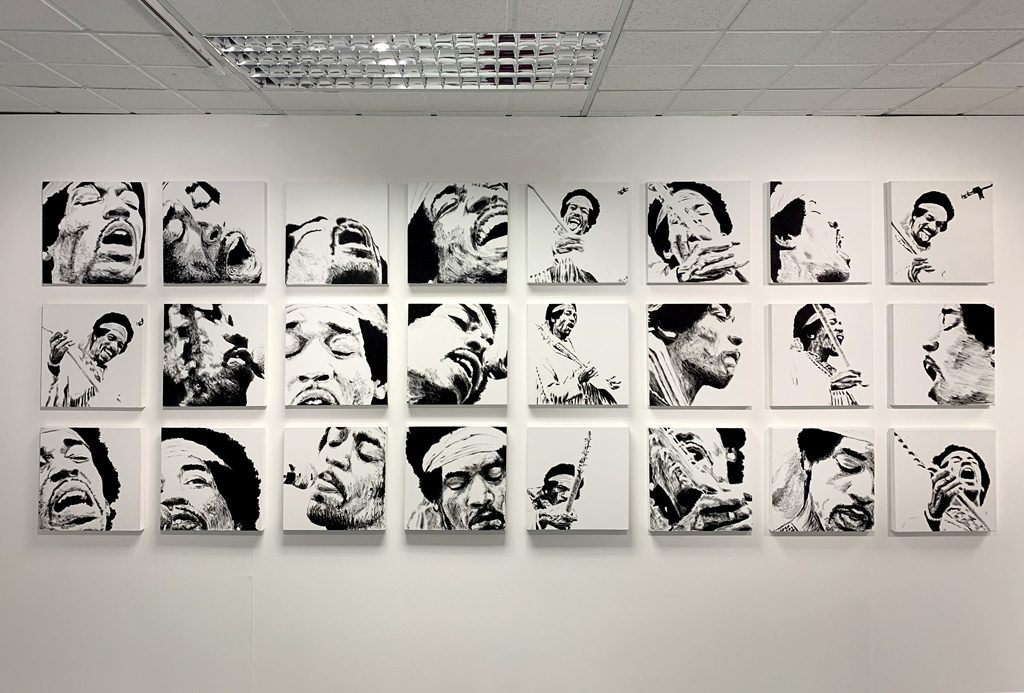 To find out more click British Music Experience.